Boston Whaler Outrage 19 for sale
Price:
£32500
Phone:
07899 973482
Alternate phone:
01202 762064
2007 Whaler, with 2019 150 Yamaha engine with 61 hours. Stainless steel propeller. Bimini cover, copper bottom, all in very good condition. Road trailer included.
Definitely still for sale on:
26 February 2021
(The owner confirmed the item was still for sale on this date)
Located:
Poole
View larger map
(not exact location)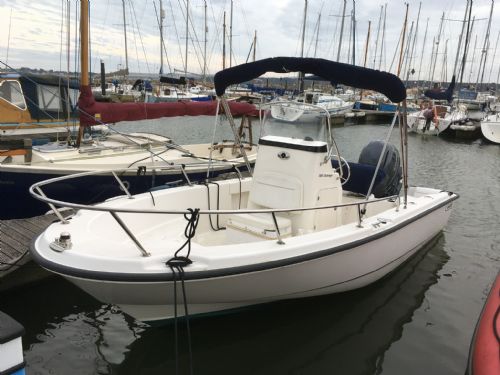 Changing your own adverts
If this is your advert, you may need to log in before you see links to change the details. If you have a password for the Y&Y forum, please log in (see box in top right).
Otherwise please see the email we sent you on 24 February 2021 entitled 'Y&Y classifieds...' for the links you need.
Resend email
Search classified adverts
Magazine appearance
This is an example of how adverts look in the magazine: